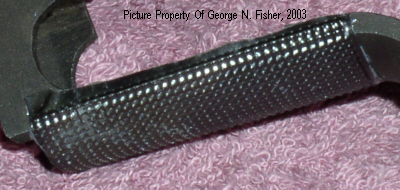 You can still see some of the excess Epoxy around the edges and on the lower cornor of the frontstrap. This will be polished off when the frame is refinished.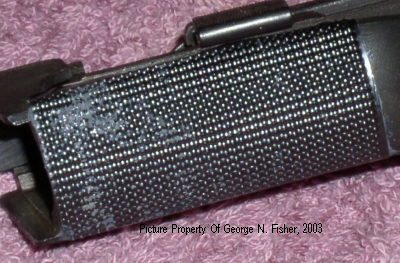 Front view of the above picture, showing the close fit top and bottom.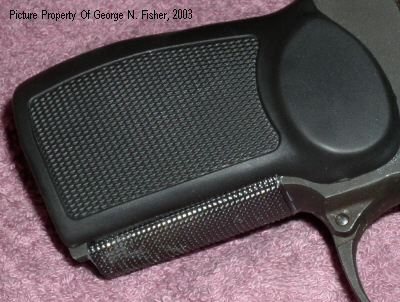 Checkered frontstrap with Pearce Grip installed. Excess epoxy will be cleaned up before final refinishing.