The Makarov Page - Makawrap Handgun Grip Review
---
B.N.T. sent me a sample of their Makawrap replacement grip for the 8-round single-stack Makarov.

Construction
The grip is a single piece with two side covers made from a hard fiberglass-reinforced inlay coated with a soft rubber material. This is a very clever design since it lends both rigidity and a soft feel.


The piece that becomes the front of the grip is the soft rubber of the outer coating, thus flexible. The piece is molded with finger grooves for middle finger, ring finger and pinky. (see pictures below)


The clasp to keep it in place is in the back of the grip and is made of the fiberglass-reinforced plastic. Two tabs firmly keep the grip locked and a hard plastic loop on one side and a bar with a hole on the other side of the closure align to ensure that the screw into the frame keeps everything in place. Again, a nice design. Note that the screw is not included...you must reuse the screw that keeps your factory grip in place.

Overall Impression
I have not had a chance to field test these, but my initial perception is very good, definitely a recommended product. The Makawrap is no doubt excellent for concealed carry purposes because it adds no additional bulk over the factory grips. Some owners of Makawraps have reported this feature already.

Comparison to Pearce grips
Regarding the Pearce grip (picture), both are competent, and It's probably a matter of taste for some. The Pearce is rounder, bulkier, and may thus be better for large hands. The Pearce is molded from a single piece of soft rubber that covers three sides of the grip (the front is open). The Pearce also has thumbrests on both sides that may appeal to some, but not to others. The non-slip pattern on the Pearce is a raised diamond pattern. The Pearce grip comes with a replacement screw.

Unlike the Pearce grips, the sides of the Makawrap are flat with no thumbrests. They are patterned with a low profile cross-hatched non-slip pattern.

Pictures
Click on the thumbnails to get larger picture of each.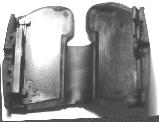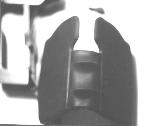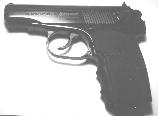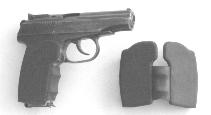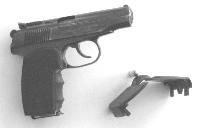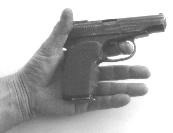 ---
[Main Makarov Page] [Makarov FAQ] [Makarov Links]
[Makarov Accessories] [Makarov Pictures] [Makarov Reloading Manual]